DRILL HALL OF FAME
QUICK LINKS

HISTORICAL INFLUENCES


- Baron Friedrich von Steuben

- John "Black Jack" Pershing &
the Pershing Rifles

ORGANIZATIONS &
THEIR GUIDING FORCE
- The United States Army Drill Team &
(The Old Guard)

- The United States Marine Corps
Silent Drill Platoon

- Mr. Paul Naki & The King's Guard

- The National High School
Drill Team Championships &
Sports Network International

- Mr. Constantine H. Wilson &
New Guard America

SCHOOLS & INSTRUCTORS
- MGySgt Douglas Dunlapp &
Fern Creek High School

- CMSgt. Frank Killebrew &
Oxon Hill High School

- Major Greg Mikesell &
Black Watch Drill Team
Winston Churchill High School

- LTC James Rose &
The Riderette Drill Team
Theodore Roosevelt High School

- SGM Johnny Snodgrass &
the Belles of the Blue Knights Drill Team

- CDR Armando Solis &
Flour Bluff High School

INDIVIDUALS
- Abdul Al-Romaizan

- 1stSgt. Christopher Borghese
2012 ORIGINAL INDUCTEE OF THE MILITARY DRILL HALL OF FAME
John Joseph "Black Jack" Pershing &
the famous Pershing Rifles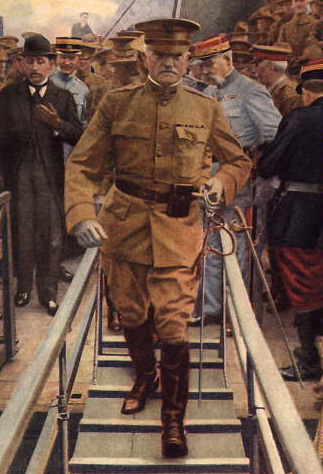 In 1891 General John "Black Jack" Pershing, then a second Lieutenant in the Sixth Cavalry, became Professor of Military Science and Tactics at the University of Nebraska. He, wishing to improve the morale of the ROTC unit, formed a select company of men, thereafter known as Company A. In 1892 this company won the maiden competition at the Omaha Drill Competition. In 1893, the special drill company became a fraternal organization bearing the name of "Varsity Rifles". In 1894, the organization, in appreciation of the initiative and cooperation of Lt. Pershing, changed its name to "Pershing Rifles." This was without questions the beginnings of military drill as a brotherhood and provided the beginnings of all formal competition drill teams amassed today.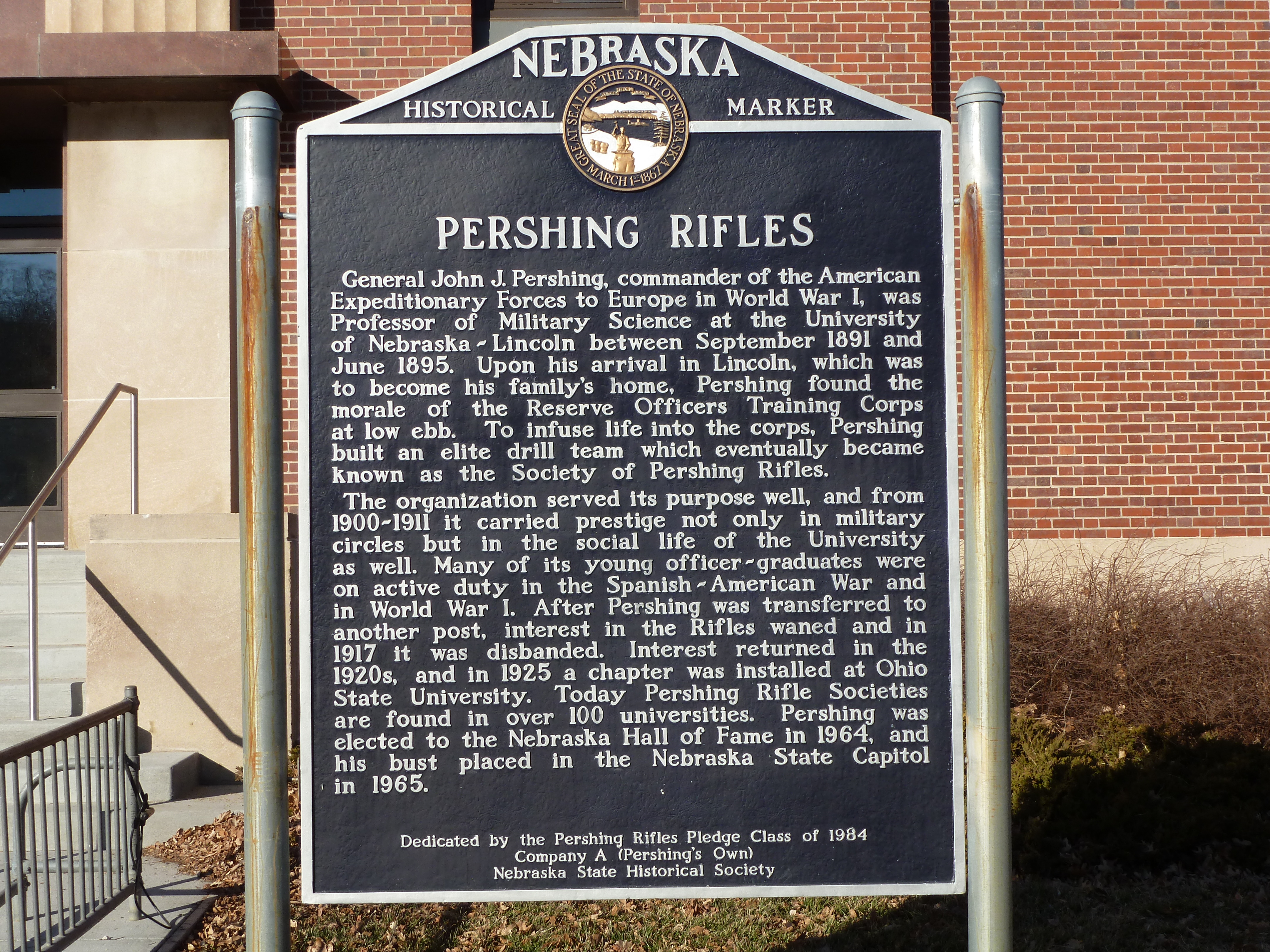 When Pershing left Nebraska, in 1895, he, at the request of a committee, gave the company a pair of his cavalry breeches. These breeches were then cut into small pieces and were handed out to every member of the unit and worn on the uniform as a sign of membership. These "ribbons" were the first service ribbons ever worn in the United States and were the precursor of all ribbons awarded today.
From 1900 to 1911, Pershing Rifles reached the height of its existence prior to World War II. It was one of the most important features of Nebraska military and social life. Membership was a great military honor. Its influence in the Military department continued strong until 1911.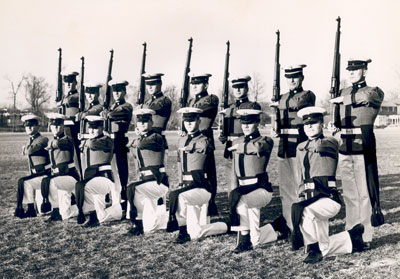 In 1928 the National Headquarters was established at the University of Nebraska. All of this laid the foundation for a strong national unit. In the summer of this year, a number of circulars were sent to other universities, besides those already having PR units, inviting their crack units to apply for charters from the National Headquarters. Those who knew of the relative value of Pershing Rifles as an organization capable of promoting interest in drill work for basic drill students, heeded the circulars. Also during that summer, officers attached to the schools where there were Pershing Rifles chapters met with officers from other institutions and thus the drill organization facilitated esprit de corps and good natured competition between schools. While General Pershing was said to be coarse, demanding and even abusive, his work in the field of military drill cannot be challenged. The name Pershing has become ubiquitous with military drill and his efforts layed the foundations for everything that has followed. His place in the military Drill Hall of Fame is carved in granite!