DRILL HALL OF FAME
QUICK LINKS

HISTORICAL INFLUENCES


- Baron Friedrich von Steuben

- John "Black Jack" Pershing &
the Pershing Rifles

ORGANIZATIONS &
THEIR GUIDING FORCE
- The United States Army Drill Team &
(The Old Guard)

- The United States Marine Corps
Silent Drill Platoon

- Mr. Paul Naki & The King's Guard

- The National High School
Drill Team Championships &
Sports Network International

- Mr. Constantine H. Wilson &
New Guard America

SCHOOLS & INSTRUCTORS
- MGySgt Douglas Dunlapp &
Fern Creek High School

- CMSgt. Frank Killebrew &
Oxon Hill High School

- Major Greg Mikesell &
Black Watch Drill Team
Winston Churchill High School

- LTC James Rose &
The Riderette Drill Team
Theodore Roosevelt High School

- SGM Johnny Snodgrass &
the Belles of the Blue Knights Drill Team

- CDR Armando Solis &
Flour Bluff High School

INDIVIDUALS
- Abdul Al-Romaizan

- 1stSgt. Christopher Borghese
2015 INDUCTEE OF THE MILITARY DRILL HALL OF FAME
MSgt. Dick Lebel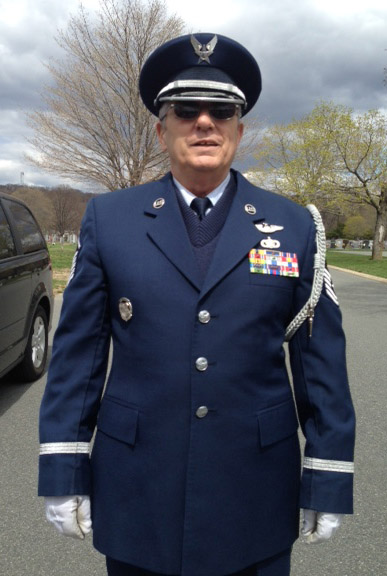 Serving in the USAF for 24 years, MSgt. Dick Lebel certainly faced many opportunities and many challenges. With positions that varied between aircraft mechanic, K-9 force, flight engineer and Air Force recruiter, he saw something in JROTC that drew him in from the first time he starting working with the youngsters.
MSgt. Lebel found a home immediately after retirement at Coventry H.S. in Coventry, Rhode Island. One of the first things he did upon landing in Junior ROTC was start the drill team. "Drill was the best way to give our kids a sense of team work, responsibility and leadership", stated Lebel in recounting his early adoption of the team building tool. But just HAVING a drill team was not going to be good enough for the self-admitted hard charger. He wanted his cadets to give their best effort in all they did and he used drill as the tool that brought them not only the personal growth he expected, but put tiny Rhode Island on the map on the National drill landscape.
MSgt. Lebel's love for the skill and competitive nature of drill was something his cadets caught fire with early on. He put forth an armed team with a strong emphasis in basic precision and strict adherence to the drill manual. His teams were never flashy but they had laser focus and precision that was hard to match in the northeaster United States for well over a decade. His teams competed with distinction at both the National High School Drill Team Championships and at the Air Force Nationals, where his team capturing the Armed Division overall AF title and was ALWAYS in the mix for the title.
His love of drill brought him to serve as the President of the Southern New England Drill League for five years. This league featured over a dozen fantastic all-service drill programs that competed against each other, which raised the bar for excellence all of these schools maintained. The standards he helped to carry forward lifted the bar for all programs from all branches of JROTC, helping to provide fantastic competitions with solid standards.
His cadets exceeded expectations in everything they did. Whether they were in class, competing for scholarships or even appointments to the service academies, the kids from Coventry carried a confidence born from hard work and preparation. As much as their drill excellence in the northeast and nationally brought MSgt. Lebel to the DHOF, it is the WAY he conducted himself on and off the drill floor that has this fine man seating amongst the most memorable in the Drill Hall of Fame today.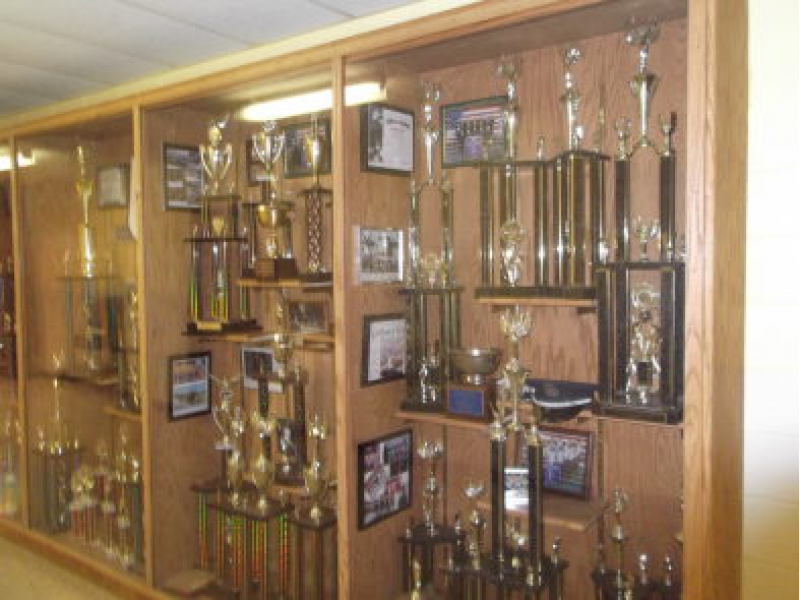 MSgt. Lebel worked at Coventry H.S. for 17 fantastic years bring accolades to his teams before retiring from JROTC instruction in 2006. He remained available for many years helping the team when asked and continuing to lead by example. The accomplishments of this small school on and off the drill field were amazing. They often snucj up on teams at the largher all-service meets who had never heard of them. But after watching them drill, they never forgot them.
After you met Msgt. Dick Lebel, you could then understand why the cadets he worked with would be successful in anything they attempted long after their high school careers were over. It is an honor to have someone of such high character and positive spirit in the Military Drill Hall of Fame!