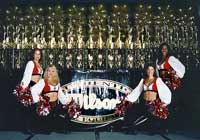 GOALS & IDEALS OF THE NYFC
Teams often comment when they attend the NYFC that the entire TRIP feels different from other tournaments they have attended in the past. There is no bigger compliment that someone can give us because we too feel this event is a cut above the standard post-season youth tournament. This is because the event itself has been designed from the ground up to be the safest, most fun experience parents, players & coaches can have playing youth football. We always try to ensure the girls have the most fun and we never forget they are a big part of the weekend. This ground-up approach always allows SNI to keep the "NYFC Dozen" to be utmost in mind, always.
We live by these goals and know that you will find our approach to the NYFC event following these goals will make you part of our football family this year and in the future. It is not always the EASIEST path but it is always the BEST path! Frankly, we want to spoil you rotten and see you return to the event every year!:
1. Provide to every group a safe, fun and competitive environment to help them have a great experience.


2. Ensure the event website is filled with information and provides all attendees with everything they need to attend.


3. Treat each attending player, cheerleader, coach and spectator with the respect they deserve for their efforts for their kids.


4. Provide fantastic keepsake items to every attendee to help them remember the NYFC event for years to come.


5. Allow groups the maximum flexibility to attend with their team while ensuring that fairness is always the utmost in mind.


6. Keep organization a focal point in all we do to ensure every attendee feels like they know what is happening at all times.


7. Listen to the ideas, comments and criticisms of the NYFC attendee and try to make the event better every year.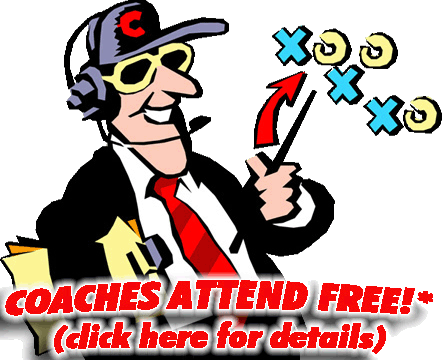 8. Always go the extra mile to help anyone involved in the NYFC event in any capacity.

9. Keep all financial transactions transparent and easy for teams and parents to follow.

10. Ensure all monies paid go toward making the event great at all times.

11. Maintain NYFC sponsors & supporters that benefit the attending teams in all they do.

12. Provide accessibility at all times via phone and email to ensure the attendees remember THEY ARE THE REASON WE ARE HERE - FOR THEM!

While there are certainly other post-season football events you can attend, our goals at the National Youth Football Championships are to provide an event that is simply special in every way and without parallel.
The NYFC is not for every team that is for sure. But for those teams that really want to give their kids an amazing weekend they will remember forever, with first class amenities and a huge spotlight, there is no finer family weekend in all of sports! Thank you very much for taking the time to read and better prepare your organization to be a part of the big show at the National Youth Football Championships!