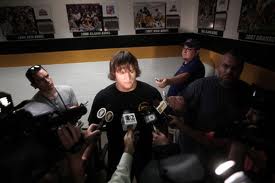 Welcome to the Media & Sales Page For the NYFC. This section covers quite a wide cross-section of event information and sales materials that we will explore in detail. These items include social media contact for the NYFC, past NYFC event results, event related NYFC materials for viewing and for sale, and the exceptional fundraising opportunities available to NYFC teams. Some of these items are made available before the NYFC begins with far more items made available soon after the competition is concluded.
With many NYFC teams far from home, SNI tries to close that distance by keeping their followers back home informed and connected regarding their team's exploits at the NYFC. Using Facebook during the event, SNI posts game results with brief summary info daily, with some action game photos and other event related materials as well. While we do not have the staff or the budget of the NFL, we at the NYFC do what we can to attempt to ensure those team followers back home that could not attend are not shut-out of the information pipeline.

TEAMS ARE ENCOURAGED TO JOIN THE NYFC FACEBOOK PAGE AND POST ITEMS AS WELL! Nobody cares about your parents back home more than your fans here. What a treat for your fans back home to have pictures and messages as the game is happening! Facebook Live your pre-game, halftime report, or the final minutes of the game!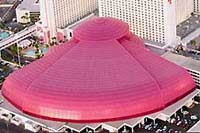 Regarding sales items, The most POPULAR of these remain DISCOUNTED TICKETS to local attractions. These are available ONLY to attendees of the NYFC. Because a trip to the NYFC is always about good football AND ALL THE FUN THAT SURROUNDS IT! . The NYFC features deeply discounted tickets to Adventuredome Theme Park at Circus Circus. Don't let the pink exterior fool you, the Circus Circus Adventuredome is packed with action and thrills. America's largest indoor theme park, it's five-and-a-half-acres of fun for the whole family. The park is connected to the hotel inside a large glass dome, and currently offers 25 rides and attractions including the Canyon Blaster roller coaster, rock climbing wall, 18-hole miniature golf course, a video game arcade, clown shows, Xtreme Zone, Pikes Pass, Virtual Reality Zone, Midway Games, and carnival-type games. Because the park is enclosed, it is not affected by cold, rainy, or windy weather, unlike most theme parks, and is open year-round. Teams who attend the NYFC look to have a good time on and off the game field and this park is BUSY with our attendees!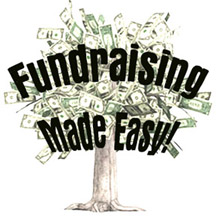 Giving our previous year teams their fair publicity, we post complete past event results on this site, as well as year-round information available from our featured fundraising organizations. They remain the BEST IN THE BUSINESS if you are looking to raise money for the NYFC or other worthy projects. You will see when you go to their sites, we only involve THE BEST, most TRUSTWORTHY FUNDRAIDERS so you never have to worry about putting huge sums of money upfront or other similar issues.
Of course, for those who wish to have an on-site presence for the NYFC and become a vendor, a link is provided to gain general information and the ability to contact SNI to secure a vendor location or to become an official sponsor of the NYFC competition. Note that we are QUITE SELECTIVE about who we choose to invite to be apart of the NYFC. Currently we have 5-6 venodrs on-site thst the NYFC event better by their inclusion.
The Media & Sales page is designed to keep your program and your followers connected to the NYFC. To that end, if your football squad has a website, send us the information and we will link it to the NYFC homepage! If you have a Facebook page, send a friend request! Contact us to help you make this happen!
While we try to do much before and after the event to feature these items, be under no illusion thst >the NYFC is designed primarily for those who are attending. The NYFC staff is of modest size and they devote their sole focus to the thousands of individuals on-site to ensure all aspects of the NYFC event are running in the safest and best manner possible. Team, action and awards photos taken during the competitions are posted in the days AFTER the competition, along with the final results. Please remember YOU posses the best ability and the tools to put up pictures, scores etc. during the event that your fans back home care about the most- let your fans at home hear you!