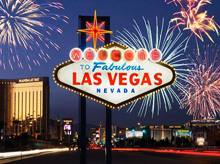 This page will give you specific information on the home location of the NYFC event, the greater Las Vegas area. For teams looking to make the trip to the NYFC event, this page will assist you in both preparation for competing and for having a GREAT time while you attend! There is no better location on the PLANET for a youth sporting event Southern Nevada.
NOTE: THE GAME SCHEDULE IS NOT POSTED ON-LINE UNTIL
THE DAY PRIOR TO THE NYFC EVENT REGISTRATION.
THE NYFC GAME IS PROVIDED TO TEAMS ON ARRIVAL
AT THE EVENT REGISTRATION AND IN THE NYFC HQ DURING THE EVENT.
PLEASE DISTRIBUTE THIS TO ALL CONCERNED VIA TEXT, EMAIL OR PHONE!
This listing is intended to provide all NYFC attendees with information about a wide variety of topics regarding your stay in Las Vegas, Nevada. Because the city of Las Vegas is so large and the number of locations you can stay are so diverse, it is important in any listings you find to check with MAPQUEST or other programs to see the driving distance to your destination.
GENERAL INFORMATION: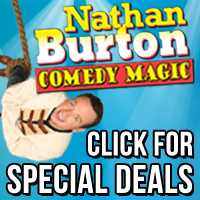 The primary travel areas are the interstate highway system that encircles the city, allowing speedy travel throughout the Vegas Valley which is surrounded by mountains, the largest of which is a the often snow-capped Mt. Charleston (elevation 7,700 ft.) and Boulder Dam also known as Hoover Dam (why two different names? read this!). Both worth seeing!.
Only tourists wishing to "see the sites" actually drive on Las Vegas Blvd. (the Strip) because of the amazingly heavy traffic nearly 16 hours a day! The city is REALLY three different cities: The Downtown Area, which has been renovated and is awesome!; The Strip, which includes all of the towering new hotels & restaurants up and down Las Vegas Blvd.; and all of suburban Las Vegas where people live with many things to do!
The city is historically known for the glitz & glamour and the 24-hour nightlife but over 1 million people with families that live in the greater Las Vegas area and that means there are PLENTY OF THINGS TO DO that have nothing to do with adult entertainment or nightlife! Spending the time to plan these items now are the best ways to experience all that Las Vegas has to offer.
Feel free to visit our local newspaper, the Las Vegas Sun for the latest headlines, events, activities, and weather. This is a great way to gauge the "tone" of what is going on. They will likely have a story or two on the event also so check back after the event for their on-line edition as well!
THE GEOGRAPHY:
Las Vegas is situated within Clark County in an arid basin on the desert floor, surrounded by dry mountains. Anything that you see that is green (and that is a TON) is so because of irrigation! Much of the natural landscape is rocky and dusty. The area is subject to torrential flash floods with just an inch of rain (something you should be concerned about if playing at other Las Vegas events that can be CANCELED with no refunds in their fine print - all NYFC fields are high and dry!). The area elevation is around 2,030 ft (620 m). Complete geographic info is found here.
CLIMATE:
Winters are mild with cold nights and warm, sunny days. Rainfall is minimal and there are about 300 clear days during the year. Snowfall is rare, except in the surrounding mountains. Winds are generally light but heavier later in the afternoon averaging around 10 mph. Complete climate details are best found here.




Official Restaurants
of the NYFC!
EAT WELL - SAVE BIG!
Click Image for group form
GENERAL THINGS TO DO:
This is EASY! WeAreLasVegas.net is a GREAT resource for families and individuals looking to come to Las Vegas. It has EXTENSIVE listings on many popular topics and more importantly, the ability to sort them to FIND what you are seeking! This site would be my beginning & ending for all topics involving restaurants, shopping, and entertainment!
CHURCHES:
The usachurches.com site offers a comprehensive listing of places of worship in the greater Las Vegas area. This site is excellent for searching by denomination, by distance, or by zip code! Also an email or web site information for every local religious center (if available).
AUTOMATIC TELLER MACHINE (ATM) / BANKS:
They are located in banks which in the suburbs are EVERYWHERE. For a great list of lower fee atm machines on the Las Vegas Strip, click here.
LAUNDRY BEACHSIDE:
DEX knows laundry! My favorite site for getting information on specific items in specific places. Look at this list that Dex Knows spit out for me when I sought self-serve laundry services for dirty uniforms in Las Vegas! Many of the hotels recommended by SNI on our preferred hotel list maintain on-site laundry - check with your hotel.
SHOPPING MALLS:
Way too many to mention or list! But, a great site for easy access for the most popular shopping meccas in Las Vegas is on the extensive vegas.com website. People fly in from around the world to do nothing but SHOP so you are in good company!
SHOW TICKETS:
Again, EVERY WEBSITE sells show tickets! Surf a bit to find the best deal! My favorite site to get deals on demand is Tix4tonight.com Not only do they usually have some decent discounts on the most expensive Vegas shows, they offer last minute tickets to the big name shows as a smaller discount. They have a "sneak peak" link to see what shows are going to be available.
MEDICAL:
MovetoLasVegas.com has a great list, with clickable links to every major hospital in the Las Vegas area. And this is a better listing for just Urgent Care Centers if you need immediate, non-life threatening care.
TAXI / LIMO / SHUTTLE SERVICE:
Fully detailed in the NYFC Ground Transportation link.
MOVIE THEATRES:
Easily my favorite movie theatre site for Las Vegas. Maintains theatre listing by city and you can sort by distance to speed your search! Extremely extensive with clickable links for times and theatre information. Remember that traffic across the strip can be HUGE so anything with a Las Vegas Blvd. address, be careful!
OTHER:
You may use Infospace.com to find other great information on the greater Las Vegas area for other topics important to you we may have missed.