NYFC
GAME LOCATION INFORMATION
American Thanksgiving Weekend / Las Vegas, Nevada
One of the major items that give the NYFC a huge distinction is that we try to give the kids, coaches and parents a BIG TIME FEEL in all that we do. Special does not happen on a large multi-field site that looks like a chalked off soccer complex with 6 fields sprawling with sideline on top of sideline. No, special happens when you seek it out and pay for it! Nothing we take greater pride in than the efforts we maintain to use special playing facilities. Many tournaments play on glorified soccer fields with parents left without fixed seating right on top of the coaches on the sidelines, no sound systems used, no score boards available, or other items that make playing the game SPECIAL for the kids and SPECIAL for the coaches. We remember what it feels like to run out onto a field that high school, college or semi-pro teams do! We want that for your teams!
STADIUM GENERAL INFORMATION
The Western Division of the NYFC is played in 7-8 different high school stadiums and one very special two-field turf semi-pro field. The quality reputation this event maintains makes us a welcome friend to the Clark County School Board as we have been using their school now for over 25 years. Schools each operate their own concession stands and the money raised goes to the schools. The NYFC also makes a solid donation to one of the on-school programs handling the field duties during the holiday weekend. SNI also pays a per hour rental fee and often janitor costs but all of these costs are well worth it to use a real STADIUM for the kids to play their games on that only weeks earlier maintained high school varsity and JV games.
Below we have listed several of the top quality playing facilities used for the NYFC Western Division. They are all within a 20-45 minute drive of the NYFC Headquarters Hotel. Local high schools, colleges, semi-pro teams or other lofty groups may have playoff or bowl games that preclude our use of a particular facility for all three days of the event and for this reason, we cannot solidify exactly WHAT fields but after DECADES of hosting this event in the area, these venues are considered a partner to the event and work with us as much as they can. These facilities all require ground transportation from the Headquarters Hotel to reach obviously but I can assure you they are all worth the drive.
The grass at all of the non-turf fields is "dormant" which means it is not green but it is alive just resting! The turf fields in use are well-maintained and are cushiony soft dispelling many of the "old turf" worries. There is never any type of parking charge to be a part of the NYFC but of course the stadiums are closed to the general public. All those parents and other spectators attending do so through the holding of an NYFC pass either by the day that is surrendered upon entry or one for the entire weekend that is simply lunched by the friendly gate personnel each stadium maintains. The security in knowing only those with the NYFC event are inside the facility is something all teams should consider as a huge positive - thereby keeping out local hangers-on and others who may only be on hand to start trouble.
We are annually honored to have so many fine organizations attend the NYFC from big cities and small communities found across the United States. We want to make their NYFC experience something that gives every attendee positive lifetime memories to keep forever, win or lose. These stadiums play a big part of the overall NYFC experience. Parents and teams please remember do NOT select your hotel based on the proximity to a particular field. Teams generally play at multiple fields during the two-game event and in a weekend event, you will be at the hotel FAR MORE than you will be at any one field. Therefore, almost every other factor to choose a hotel should come before the field locations for your games.

ED FOUNTAIN PARK SEMI-PRO COMPLEX - TURF
1400 N. Decatur Blvd, Las Vegas, NV 89108
Field SIX & Field EIGHT (two fields) plus a warm-up turf field between them
Ed Fountain Park maintains numerous soccer fields, a BMX Track, and two semi-pro turf football fields with a small turf practice field in between. The field complex maintain male and female bathrooms, a children's play area, lights, and scoreboard and basketball courts nearby. Parking is tight but works well for the NYFC. Concessions are made available but food and drinks are available nearby from convenience stores.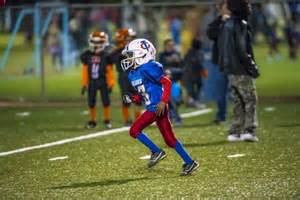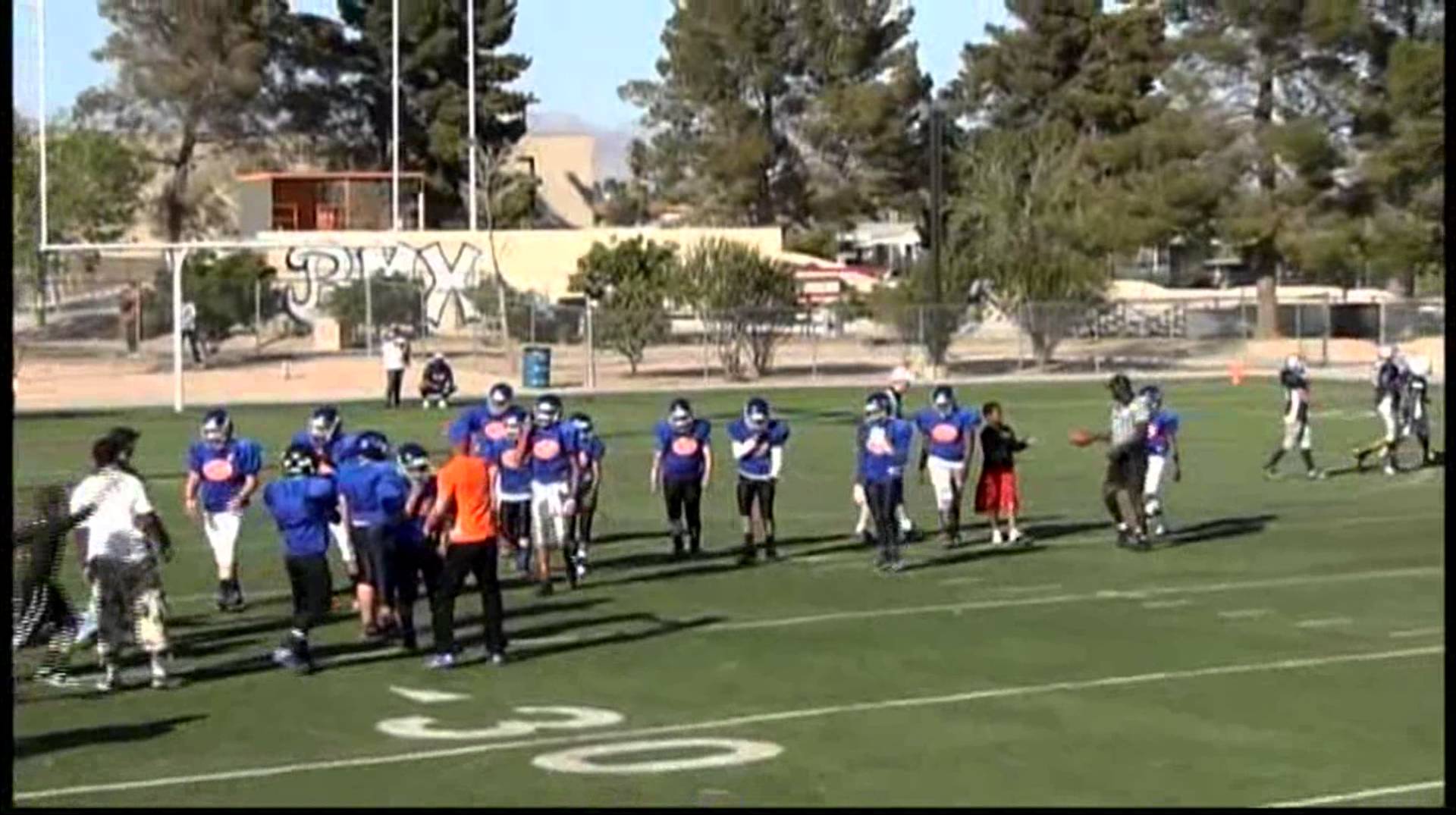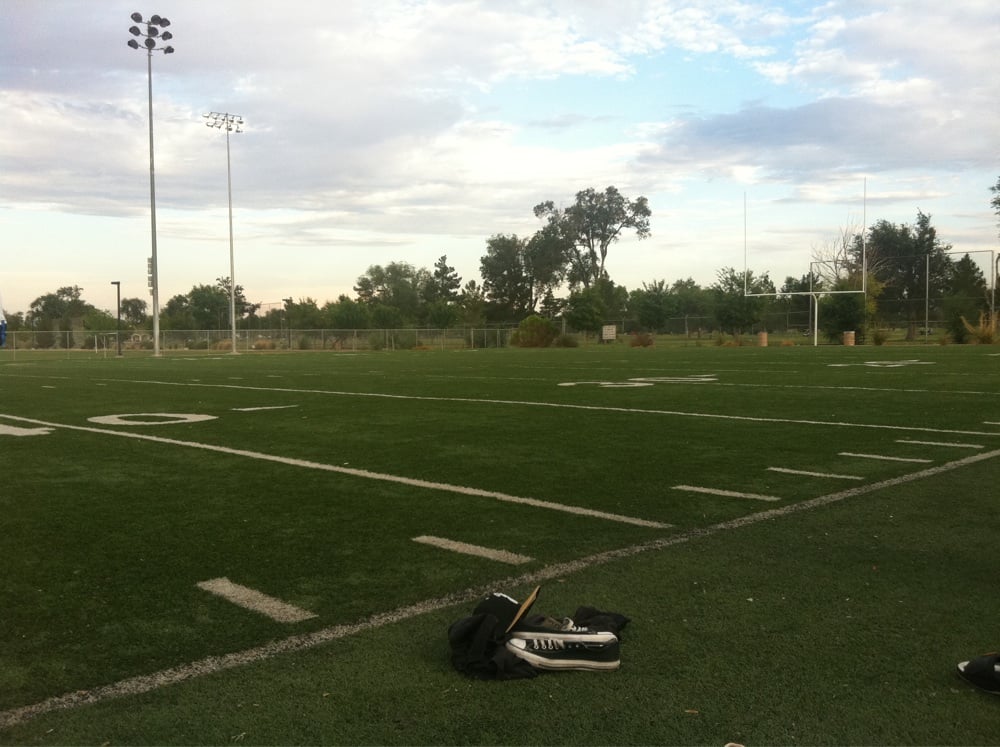 VARIOUS HIGH SCHOOL STADIUMS
Las Vegas and nearby Henderson
Grass & one Turf Field
NYFC host stadiums are located throughout the greater Las Vegas area but few are found near the strip - they are in the neighborhoods surrounding the city. These schools are huge supporters of the NYFC and we value our relationship with them tremendously. Every year the EXACT fields change due to many issues, but here are the core facilities that we have used, most of which we have used for the entire history of the NYFC:
Bonanza High School
6665 Del Rey Ave
Las Vegas, NV 89146-1008
Canyon Springs High School
350 E. Alexander Rd
N. Las Vegas, NV 89032
Chaparral High School
3850 Annie Oakley Dr
Las Vegas, NV 89121-4526
Cheyenne High School
3200 W. Alexander Rd
N. Las Vegas, NV 89032
Mojave High School
5302 Goldfield St
North Las Vegas, NV 89031
Del Sol High School
3100 E. Patrick Ln
Las Vegas, NV 89120
Liberty High School
3700 Liberty Heights Ave
Henderson, NV 89052
Rancho High School (turf)
1900 Searles Ave
Las Vegas, NV 89101
Western High School
4601 W. Bonanza Rd
Las Vegas, NV 89107
Durango High School
7100 W. Dewey Dr
Las Vegas, NV 89113