RECORDING/COPYRIGHT POLICIES PAGE
FOR SPORTS NETWORK INTERNATIONAL PRODUCT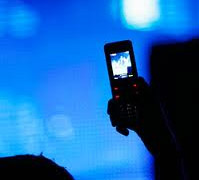 This document will clarify what rights attendees of all SNI produced events
maintain to record and playback images or audio taken from these competitions.
All items, images, photos, text, web sourse code and other items that make the all portions of the SNI website are protected under U.S. Copyright law. No person or entity may use any of these items for any purpose without the expressed, written consent of Sports Network International.
Recording, either visual or audio, of any kind IS AUTHORIZED at ALL events hosted by Sports Network International ("SNI") UNLESS posted otherwise at the competition venue. It is the policy of SNI to attempt to allow recording at all events. Authorization can be restricted in the event of written agreement(s) in place with outside video companies, venue restrictions to outside recording, or due to prohibitions in place through regulations associated with any special performance units or similar on display. Other factors may require banning recording as well during all or part of a competition.
In any case where recording is restricted or not allowed, this policy will be posted prominently within the event program, and/or at entry locations and/or by staff members verbal direction during the SNI event(s) when in effect.
However, ANY RECORDING executed during any SNI event must be for personal use only. Academic usage, commercial usage (either for profit or not-for-profit), or any other type of non-personal use is strictly prohibited. TO NOTE, PERSONAL USAGE DOES NOT INCLUDE UPLOADING AND POSTING OF STILL IMAGES AND/OR VIDEO TO A PUBLIC SITE such as YouTube or similar. Regardless of the purpose for the recording, at no time may any recordings made during any SNI event be rebroadcast, duplicated, transferred or otherwise transmitted in any manner in whole or in part without the expressed, written consent of Sports Network International. This policy will extend to personal or public internet sites, classroom instruction and/or all other mediums of broadcast, re-broadcast, transfer or duplication, in whole or in part.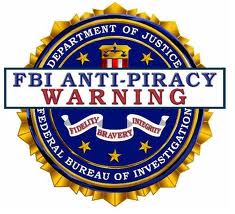 Again, these recordings MAY NOT be posted on-line in any manner
for public or private viewing at any time, regardless of any exchange of money.
This policy is put in place largely to allow parents and spectators to videotape their youngsters without hindrance, allow individuals to work within the U.S. Copyright office Fair Use Doctrine, yet protect the intellectual property rights of SNI in managing and hosting these competitions.
Additionally, Sports Network International reserves the right to examine and prohibit the use of any camera or recording equipment it deems unacceptable during any SNI event. Those failing to adhere to this recording policy during any SNI event may have their recording medium confiscated and then be asked to leave the premises. This recording medium will not be returned.
Exception to this written recording policy as well as requests for supplimental footage, images or other copyrighted information can be requested in writing via email or further assistance can be obtained through directly Contacting SNI.