OPTION #1: Click on the Credit Cards logo below to order your videos on-line with a credit card.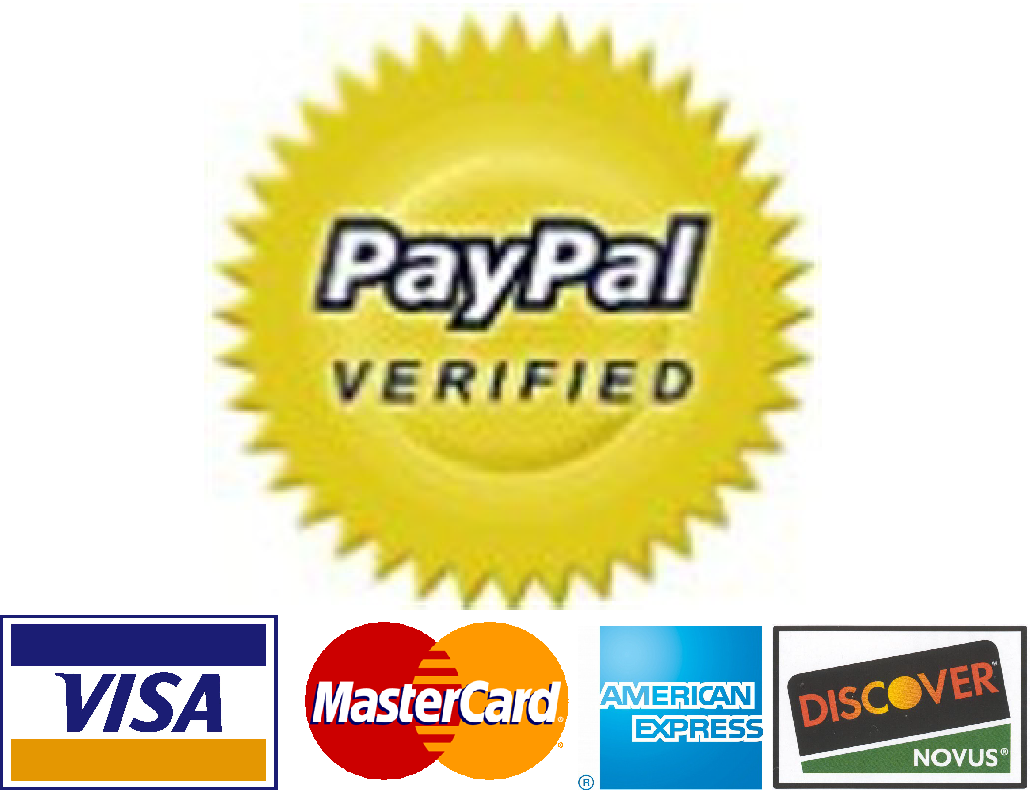 Ordering in this way provides the fastest, safest method of purchase. After completing your on-line order, SNI will then be immediately notified of your purchase by Paypal and your videos are sent out USPS PRIORITY MAIL, OFTEN THE SAME DAY! No need to fill out the order form below if paying on-line! NOTE: You DO NOT need a Paypal account to pay on-line with Paypal - just a credit card!
OR
OPTION #2: Print out, complete and mail this official Order Form directly to SNI.
For those choosing to pay via check or money order, please download, fill out and mail the completed order form to SNI with the correct payment. An order placed through this method will be the slowest and could take as long as 10 business days to ship. NOTE: Only the most recent DVDs are available with this method.
OR
OPTION #3: Call SNI and order your videos with a credit card over the telephone
Ordering in this way provides a fast route as well. Please download the order form from Option #2 above, fill it out completely, then fax it to SNI (386/274-1255) or scan it and turn it into a pdf and email it to SNI. Then, call SNI with your credit card in hand (800/327-9311) and one of our friendly staff will take your credit card information and ship your DVDs often the same day!
OR
OPTION #4: Fax a signed, school purchase order (386/274-1255).
Some schools require purchase through a purchase order system. A receipt will be placed in your shipment packaging with your video order. PLEASE ENSURE YOUR BUSINESS OFFICE RECEIVES THIS PAPERWORK so we can be paid promptly! An order placed through this method should allow a minimum 5-7 days to receive your videos.
---
Sports Network International
10 Broad Creek Circle / Ormond Beach, Florida 32174
email)videos@thenationals.net - voice)386/274-1919 - fax)386/274-1255
Send Questions or Order Information to:
- Sports Network International


To the SNI Main Page