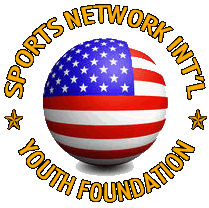 NATIONALS DRILL CAMP
ABOUT THE
NATIONALS DRILL CAMP
---
General Information About the NDC
Welcome Letter to Those Attending the NDC
A Look at the History and Background of the NDC
Details Regarding the Mission and Goals of the NDC
Detailed Information About the Senior Instructors at the NDC
ABOUT THE NATIONALS DRILL CAMP
The links at the top of this page are designed to provide the reader with a broad overview of what the Nationals Drill Camp is all about. No amount of written words could possibly describe the overwhelming love those that have attended the camp previously would share with you if they were here right now. Life changing -- More Than Just Drill -- I Became a Better Person -- we receive these comments every year from the attendees. With the application of effort by the attendee, the Nationals Drill Camp will give everyone the opportunity to learn far more than simply how to execute precision drill movements. And since everyone attending is here because they want to be, the learning environment in unlike ANYTHING many of these cadets have ever experience. Total motivation, 24/7 is a great way to learn!
At the Nationals Drill Camp, you will learn a great deal about yourself. You will learn strengths you didn't know you had and weaknesses that you will learn to correct or greatly diminish. After your time at the NDC, you will become a better leader and a better follower. You will have the skills to train and be trained. In many cases, you will learn so much you will be better trained than the local judges who will be evaluating your performance! It will open your eyes to make you a better driller for yourself and your unit.
Scores of young men and women and nearly one hundred adult JROTC instructors attending for certification and learning over the years have written glowing reports of their leaps in learning upon returning back to their units. Please read in detail this section and learn why you will be enriched with lifetime skills and positive memories at the Nationals Drill Camp
Site updated CONSTANTLY by Justin Gates - Sports Network International