Official Sponsor:

U.S. ARMY CADET COMMAND
RAIDER NATIONAL
JROTC CHAMPIONSHIPS "Where the BEST Raider teams MEET to COMPETE!"

Official Sponsor:

Official Local Sponsor

of the Raider Nationals!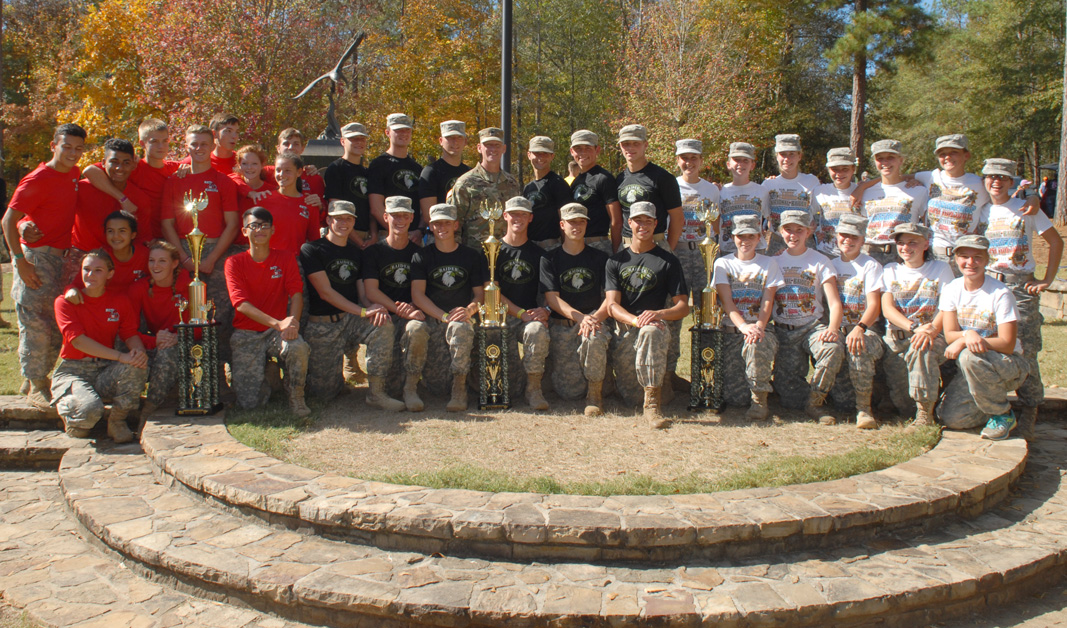 Main Scoring Page
Georgia National Guard Members and the U.S. Army Cadet Command Oversee Excellence Every Year!
Personal congratulations on a job well done as shown here are given by the 2016 U.S. Army Cadet Command Raider Nationals
Keynote Speaker CSM Kenneth J. Kraus, USACC Command Sergeant Major (pictured center)
Pictured above are the three overall National Championship teams from (L to R):
North Fort Myers H.S.-Florida (Mixed Division), Riverside M.A.-Georgia (Male Division) & Sarasota M.A. - Florida (Female Division)

Raider Complete Results
Special thanks must go out to the Georgia National Guard whose support of this worthy Army JROTC Raider Championship event
allows the finest role models to work with the finest cadets as they score and judge every event at the Army Raider Championships.
They serve as mentors and role models for the young cadets. The entire competition would not be possible without their longtime support.


To the Raider Nationals Main Page