2021 ALL-SERVICE JROTC
RAIDER NATIONAL
CHALLENGE CHAMPIONSHIPS "Where the SERIOUS Raider teams MEET to COMPETE!"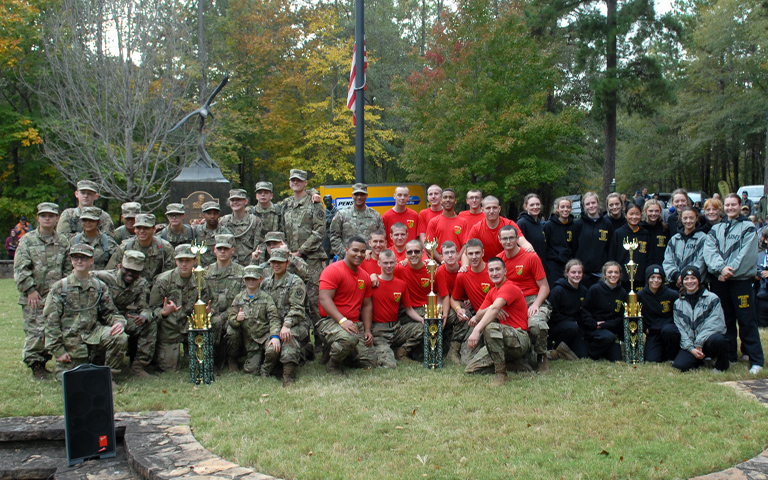 Overcoming obstacles and hard work brought the dream home for three outstanding programs!
Junction City High School Mixed Jays (Army-left) nabbed the Mixed Division Championship,
George Rogers Clark High School - Long Knives (Army-center) took the Male Division Championship,
Live Oaks High School Lady Wolfpack (Army-right) garnered the Female Division Championship.
Biggest SMILE and MOST PROUD! Our KEYNOTE SPEAKER and MOTIVATOR-IN-CHIEF (directly under the flag)
Colonel Maurice O. Barnett - Deputy Commanding Officer for the United States Army Cadet Command - Ft. Knox, Kentucky
CONGRATULATIONS TO THE SCHOOLS WHO COMPETED WITH HONOR AND DISTINCTION AT THE RAIDER NATIONALS!
All-Service Main Scoring Page
Raider Complete Results



To the Raider Challenge Main Page