The All-Service Raider Challenge Championships lead the way in showcasing the finest, most hard working JROTC Raider teams in the nation. The Raider Nationals Weekend annually attracts many of the best Male, Female and Mixed JROTC Raider teams in the country. This single-day Championship event will be a strong test of your worthy program. The Raider Challenge Championships are an offshoot of the wildly popular Army JROTC Raider Service Championships held the day following this event. Unwilling to continue to turn away quality programs from all services, SNI began this inclusive event to give your all-service Raider teams the finest overall competition they could ever be a part of. This event is designed to give the biggest and best spotlight on all-service Raiders who look to attend from across the United States.
The Raider Nationals weekend FILLS in BOTH EVENTS EVERY YEAR. It was never designed to be the LARGEST Raider competition held anywhere in the world, but years of excellence have continued to make this event both the LARGEST and FINEST in the ever-expanding Raider universe!
Raider Teams! Compete on the BEACH in MAY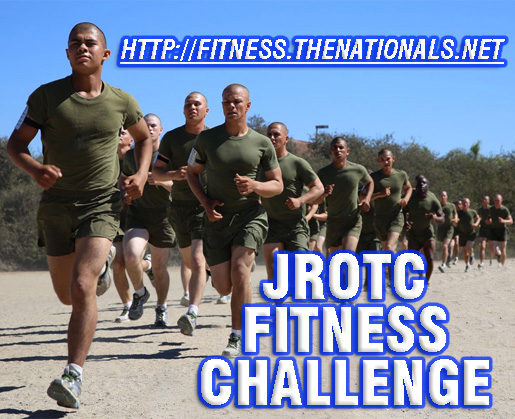 Click the logo above for information!

The upcoming Raider Challenge Championships are expected to host EXACTLY 50 schools and 700 cadets & instructors from all services and many parts of the United States. Numerous teams have already called and asked about inclusion so we expect another full competition field this year. Special thanks go out to all of the teams who have come before this year who have given great effort and much needed feedback to make the upcoming event even BETTER! We at the Raider Nationals love to give the teams the publicity they deserve! Take a few minutes to look through the website to learn more. Become part of the event fun with postings on the official Raider Nationals Facebook Page where hundreds of event photos and videos are posted annually.
The Gerald Lawhorn Scouting Base continues to serve as the gracious host for this championship event. Our November date gives us a "Crisp and chilly in the morning followed by jacket-stripping-off warmth in the afternoon" forecast most years. SPECIAL NOTE: Paid Parking will be in effect for spectators attending the event competition days! Carpool and save money! The Lawhorn Scouting facility remains the premiere Raider facility in the Eastern United States for reasons almost too numerous to list. This site gives all who attend a special, big-time feel that can only be generated when the best Male, Female and Mixed Division teams from across the United States come out to participate! We expect Army, Marine Corps, Navy and Air Force schools to light the course on fire!
JROTC COVID MAGAZINE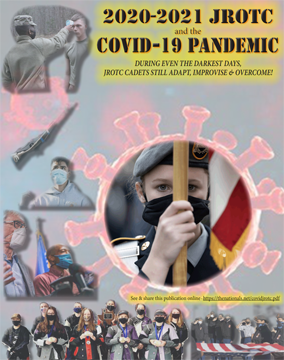 Click the logo above to READ

THE DATE & LOCATION IS SET AND HISTORY WILL BE MADE! The Raider Nationals continue to make history every year and this year should be no different. We expect thousands of instructors, cadets and chaperones to take part in this weekend test of leadership, athletics and teamwork! For those who make themselves a part of this event, your support of these tremendous young men and women help to make the Raider Nationals the special place it has quickly become!
IF YOUR SCHOOL IS PLANNING TO ATTEND THE EVENT, READ THROUGH THE SITE NOW. Little changes from year to year so prepare early and then register early as well. By rewarding those schools who plan early and make the effort to register and complete required money and paperwork issues early, the competition field is always well-prepared, spirited, highly motivated and hugely talented. LAST YEAR MANY SCHOOLS WAITED TO REGISTER UNTIL JUST THE WEEKS PRIOR AND WERE TURNED AWAY! IF YOU PLAN TO ATTEND, REGISTER EARLY, PREPARE AND MAKE YOUR SCHOOL A PART OF THE EXCITEMENT!
TOP RAIDER UNITS - THINKING OF ENTERING?
Take a look at the scoresheets, maps, and other event products
conveniently located at the Raider Paperwork HQ link
IF YOU RAIDER....
COME COMPETE WITH THE BEST ALL-SERVICE RAIDER TEAMS ANYWHERE!
HAVE A QUESTION?
- Multiple Interstate highways are close for ease of travel by car, bus or van -
- "Cadillac" camp grounds - cheap camping is encouraged for all competing teams on-site! -
- Management encourages outdoor activities such a Raider and loves this event -
- Superior Raider event facilities specifically designed to challenge all teams -
- No camp entrance fees (parking fees are in effect) for spectators wishing to cheer on their teams! -
Rutland High School Marine Corps JROTC has partnered with National Event Manager Sports Network International, Inc. of Ormond Beach, Florida to assist in the event set-up and other local event details. This partnership helps to make the event better and even more special every year.
SNI would like to thank the many schools that have expressed an interest and also those who have taken the challenge and been a part of the "Raider Nationals". The competition is very strong every year with so many amazingly talented schools and scores of new raider teams looking to make history. It is always a great experience, on and off the course. Here's wishing all units another successful and safe year!