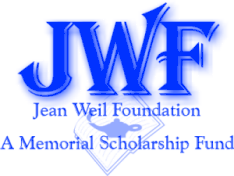 Board Members
for the
Jean Weil Foundation
Cadet Scholarship Fund
---
The Board Members for the Jean Weil Scholarship Foundation represent a fantastic and diverse cross-section of people. They are strictly volunteer positions and every member takes their responsibilities very seriously as it pertains to the main focus of this Foundation - selection and distribution of scholarship monies to deserving NHSDTC drill team members.
The members of this board are comprised of both men and women, civilian and military, officers and enlisted, from all four branches of the military. Sports Network International, as the host organization for the National High School Drill Team Championships, remains excited about our association with the Jean Weil Scholarship Foundation. It is our hope that the Scholarship Fund will continue to grow and strengthen, and that these people will continue to be a part of this worthwhile foundation.
Justin Gates, Chairman
Competition Director and Vice-President of Sports Network International. Probably no single individual anywhere in the world has set-up and executed more drill competitions than Mr. Gates. A civilians with no military service, Mr. Gates has a unparalleled penchant for fairness and equity, as well as a strong background in athletic competitions. As a former school teacher and sports official, Mr. Gates truly enjoys working with youngsters and brings an enthusiasm and good-nature to his position that rubs off on all who work with him.
Mr. Brian Done
As a former Junior ROTC cadet, Mr. Done has a passion and love for the art and spirit of Junior ROTC. His financial contributions to the NHSDTC have been extensive and his passion for excellence in all he does, both personally and professionally, make him an excellent member of the JKW Board.
SGM Dennis Hastings, USA, ret.
Dynamic and well-spoken, SGM Hastings works within the Marion Military Institute Recruiting Office as the Director. His hard work and interest with finding "The Best and the Brightest" cadets in the nation to attend his beloved university fits in well with his duties here on the Board of Directors of the Jean Weil Scholarship Fund. While his background is Army, he brings a unique multi-service view to most issues and his input is often quite insightful.
Major Greg Mikesell, USA, ret.
Probably one of the most well-known Junior ROTC instructors in the nation. Retiring from unparalleled drill success within Army JROTC at Winston Churchill H.S. in drill hotbed San Antonio, Texas, Major Mikesell has been a trusted and long-time supporter of the Nationals. With over a decade of excellence as a senior Army instructor and a career of military service, the drive shown by Major Mikesell doesn't show any signs of slowing in retirement! The meticulous preparation and attention to every detail were items that often show themselves Major will be attending the Nationals this year to conduct the on-site interviews in the cadet scholarship selection process.
MSgt. Jodi Noe, USAF, ret.
Multi-year judge at the Nationals, MSgt. Noe currently is an instructor at a Florida AFJROTC unit. Serving as judging coordinator for many years at Patrick AFB, MSgt. Noe is a fantastic example of Air Force excellence. As a past member of the base honor guard at Patrick AFB, MSgt. Noe takes great pride in her efforts as a judge and her love of both the Nationals and AFJROTC cadets exudes with any conversation she takes part in. She is a strong voice on this board.
CDR Armando Solis, USN, ret.
Long time JROTC instructor and attendee of the Nationals, CDR Solis has garnered a reputation for fairness and good sportsmanship in his approach to military drill. Exacting, well-spoken and a wonderful role model for cadets and adults, CDR Solis represents the positive attributes that one thinks of when thinking of Junior ROTC. His background of working with thousands of Junior ROTC cadets over the years as Senior Naval Instructor of the Flour Bluff High School Navy program makes his input on this board very valuable.
Sgt.Maj. Keith Williams, USMC, ret.
Multi-year judge at the Nationals, Sgt. Maj. Williams remains one of the finest individuals who has ever been a part of the Nationals. With an unmatched spirit and dedication to task, Sgt. Maj. Williams is one of the most recognized and respected judges in Nationals history. As a former Drill Instructor at Parris Island, then to be the senior NCO at several posts, Sgt. Maj. Williams has seen the development of youngsters as a priority for many years.
Return to top

Site updated CONSTANTLY by Justin Gates - Sports Network International