DrillNATION Magazine mails around the world and we usually print several hundred more copies than we need. We ensure the National Champion & National Runner-up schools and a few other select schools featured within the magazine receive extra copies but many other schools and even individual cadets have often asked how they could get a copy of their own magazine. With these extra copies of the magazine here in our office, the real question is, how can you get your own copy (copies)?
Individuals or groups requesting a single copy or multiple copies of DrillNATION Magazine may do so simply:
TO OBTAIN YOUR COPY OF DrillNATION Magazine
You can purchase YOUR copy of DrillNATION Magazine shipped on-line via credit card through the Paypal button found below. This is the fastest method as they often ship the same day as the order is received. If you have never used paypal, it is very simple! Just click below the picture of the magazine you are looking to order on the Paypal Button to go to the Paypal order screen.
CURRENT DrillNATION Magazine:
2014-2015
DrillNATION Magazine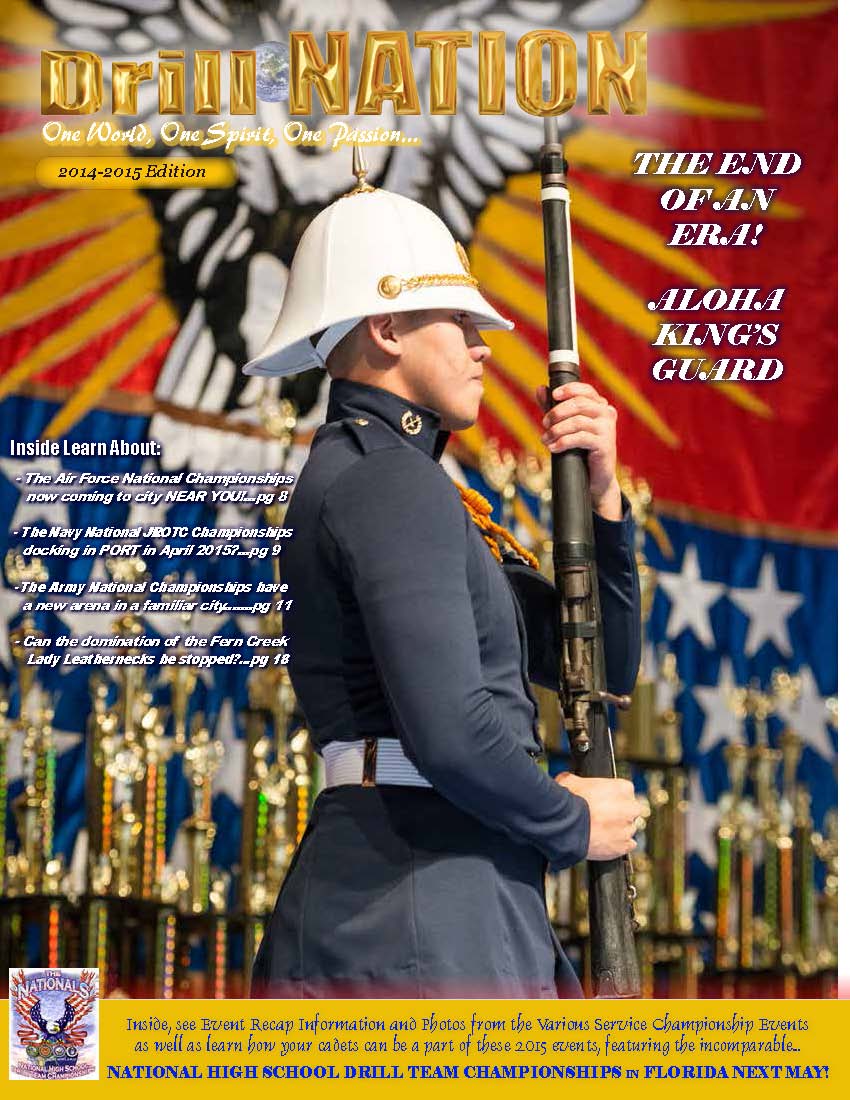 CLICK BELOW

You pay just $3.00 per DrillNATION Magazine PLUS a flat fee of $5.00 shipping/handling (regardless of how many magazines you request!) and SNI will mail as many copies of DrillNATION as you wish (while supplies last) in a single Priority Mail envelope. Please make sure you include the address you wish these sent to with your on-line order.
All of these above offers will be in effect until the available supply of DrillNATION run out.