QUESTION #1 - The Fitness Championships Are Held DURING the NHSDTC?:


Yes, they sure are! With more and more schools now maintaining PT Teams, Athletic Teams, and Raider Teams, we have been asked for several years now to give them a way to take a SINGLE BUS and be able to better compete ALL OF THEIR CADETS in both drill and athletic teams to one central location for JROTC competition excellence. Therefore, we are thrilled to be able to host this event on the shores of the World's Most Famous Beach for a day of amazing competition!

QUESTION #2 - Are These Events "Combined" Somehow? Do the Scores or Anything Else Have Anything To Do with Each Other?:


No. Both the NHSDTC event and the Fitness Championships are national JROTC competitions hosted by SNI. However, they are completely independent from each other and held about 1/2 mile apart. But schools looking to enter either or both can do this on-line on (the MySchool website). But each event functions completely independently of one another from a competition standpoint.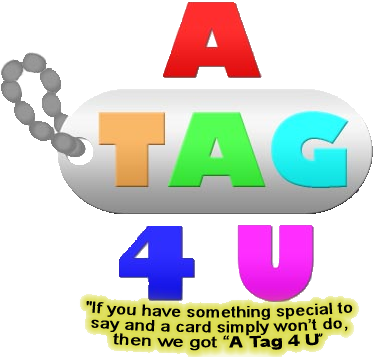 QUESTION #3 - We Have a Drill Team/Cadets Competing in the NHSDTC - Can We Also Compete in the Fitness Championships?:


Short answer, it depends. In the past you could but scheduling wise, any school that maintains cadets competing on day one of the NHSDTC CANNOT have that same cadet competing in the Fitness Championships. However, if you have cadets competing only in the solo & dual event, iy may be possible as those events are generally held on the final day. Best thing to do? Call SNI for details and see if this can happen.

QUESTION #4 - How Many Days Do Teams Stay in Daytona Beach to Compete in the Fitness Championships?:


The basic stay in Daytona Beach for the Fitness Championships is a 2-night stay. Therefore teams generally arrive on the day prior, competition on one day, then leave on the 2nd day. Some schools like to come down a day prior to get acclimated or to get the feel of running and competing in the sands of Daytona, or they may stay a day later to conduct sightseeing at the NHSDTC, or to nearby educational sites of Kennedy Space Center, Embry-Riddle Aeronautical University, Bethune-Cookman College or maybe even an end-of-the-year fun trip to Universal Studios, SeaWorld or Disney. Therefore the two OR three night packages are suitable.

All schools dictate their check in ansd check out dates on the rooming information they post online on the SNI MySchool Website as all schools attend the competition through the NHSDTC Team Package Plan (explained later in the FAQ).

QUESTION #5 - How Does Our Unit Get Invited to Attend the Fitness Championships?:


Every year in early October, a magazine is mailed by Sports Network International to every JROTC unit in the world. This magazine (DrillNATION) maintains an official invitation for your JROTC program to petition to enter the Fitness Championships. Any Junior ROTC unit in good standing across the globe is eligible to enter the event. Clicking on the REGISTER HERE Button on the website and submitting the School Registration Fee constitutes a valid petition for entry into the Fitness Championships.

QUESTION #6 - What JROTC Teams Can Attend and Who Gets Accepted Into the Fitness Championships?:


This is a simple question. SNI opens the event registration annually in September. We will have a set number of competition spaces. When the number of schools we plan to host is reached, the event is then closed. A few additional teams will be placed "on hold" and they will likely be accepted as a few teams historically will drop and they will take their place. We consider this "open registration" the BEST way to run any competition. The most organized and motivated schools will naturally register first -- and those will be the schools accepted.

QUESTION #7 - How Do We Know We Will Be Good Enough?:


This is a GREAT question. You are competing against other teams sure but you are competing against yourself! Bottom line this is a part of why the event is so exciting. The Fitness Championships are unique in that there is NO OTHER COMPETITIONS LIKE IT ANYWHERE IN THE WORLD. These five events, some of which run in sand, others on an indoor hard surface, are a fantastic test of strength, speed, agility, stamina, strategy and teamwork! A general rule of thumb will be that if you have an athletic team that wants to practice the events listed, work hard and get in shape, you will do quite well - just that simple! Either way, it is not like football where you get your nose bloodied if you are too slow! Come compete, do your best, learn from your efforts, and come back better and more prepared in the future.

QUESTION #8 - Your Fitness Competition Doesn't Have the EXACT Same Events We Are Used to Doing?:


No, to us that is the beauty. Nobody can TOTALLY prepare. Teams will need to adjust "on the fly" and trust that their hard work will carry the day! Everything we have designed is done to ensure the winning school is not JUST strong, not JUST fast, not JUST smart, and not JUST agile....they will need to be a good bit of ALL of that and also be able to think on the fly for some events as well!

QUESTION #9 - How is the Date for the Nationals Selected Each Year?


The dates for the Nationals are dictated in concert with the event venue (the beach), the hotel's availability, and the dates available for the Daytona Beach Ocean Center Arena for the NHSDTC. Many events occur every year in the late Spring in Daytona Beach and the Fitness Championships are scheduled around these. The dates for the Nationals historically remain the first weekend in May.

QUESTION #10 - What Should We Do to Prepare for the Competition - We've Never Done Anything Like This Before?:


Run. Run long. Run often. Lift heavy things. Obviously there are several components we believe will make teams the most competitive. First, there will be no substitute for being in shape. The 3K Team Beach Run and the Physical Team Test are designed to test the physical endurance you have built through hard work. Next of course will be to practice over and over the "individual skill" events that are a part of the competition. Pull-ups/Flexed Arm Hang, Seated Power Throw and Standing Broad Jump can be improved through training and practice. Flexibility is the key to exceptional improvements in Standing Broad Jump. Sheer strength developed through weight training or push-ups is the best method to develop quality Seated Power Throw distances. So those teams working to improve will do just that.

QUESTION #11 - Do We Need to Bring Any of our Own Equipment?:


All equipment needed to complete the events listed will be pre-set and organized exclusively by Sports Network International. However, we will HIGHLY suggest whenever you travel to compete your school maintains a first aid kit that is designed to service an athletic team (foot and hand care, blisters, bites, stings, cuts, etc.). If I was going to recommend items to bring, I would say think of the climate you are competing within. Bring a personal water bottle for everyone, gloves while competing, a hat, sunscreen, items like that. But there is nothing you will need to bring.

QUESTION #12 - Do We Have to Enter Every Event or Can We Just Enter One or Two?:


Yes, we have no ability to accept any team not designed to compete for an overall title.

QUESTION #13 - Our TEAM Isn't Going - Can Our School JUST Enter a Cadet or Two in the Ultimate Fitness Cadet Competition?


Nope, individual cadets may not enter the competition and compete ONLY within the Ultimate Fitness Cadet championship. Every COMPETING SCHOOL is granted ONE Male and ONE Female entry only and they must be from banded cadets authorized and on one of the competing teams.

QUESTION #14 - The "No Crossing Over" Rule -- What Does That Mean?:


Cadets may only compete on one TEAM at the Fitness Championships. Therefore, while a single cadet may compete in each of the FIVE EVENTS within a competition division (MALE or a MIXED TEAM), he/she may not compete on two separate teams. Every competing cadet will have a designation that will make it clear to the judge WHICH competition division they are eligible to compete within. Teams found in violation of the this rule will be disqualified from the event on the spot. ENSURE YOUR TEAM DOES NOT PLAN TO HAVE CADETS WHO ARE "CROSSING OVER", COMPETING IN TWO DIFFERENT DIVISIONS (i.e. both the Male and Mixed teams).

QUESTION #15 - What Are the Different Competition Divisions Available at the Fitness Nationals?


This is very simple. MIXED Division competition required their to be THREE females competing on the FIVE events at all times. Those with two females of less all the way to ZERO compete in the MALE Division. SNI has opened a FEMALE ONLY division. Please read the event SOP for greater details.

QUESTION #16 - What is the Team Package Plan and Do I Have to Use It?:


All schools choosing to attend the National JROTC Fitness Challenge Championships must attend through the Team Package Plan. This plan is designed to ensure all cadets, and instructors are given the enjoyment of staying together in superb oceanfront hotels with other schools from across the country, provided with treasured event mementos, as well as ensuring all schools receive the finest drill event they have ever attended at an affordable cost. Team Package Plan Includes:
Multiple nights of oceanfront hotels in Daytona Beach (local schools do NOT receive hotels)
Specially-minted Fitness Nationals medallion on a chest ribbon (cadets & instructors only)
Specially-designed Fitness Nationals t-shirt for all cadets, ordered to size
8" X 10" professionally shot color team photograph with custom event logo
Discounts at local pizza, fast food and sandwich shops in the area
The price of the Team Package Plan, based on staying four-to-a-room, are found on the event website. Teams stay a minimum of the two-night hotel package. Four, Three, two and one to a room prices are available with less per room increasing the cost per person. All participants (cadets and unit instructors) are required to attend the NHSDTC through the Team Package Plan.

QUESTION #17 - But We Live Just Down the Road - Can We Attend and Sleep in our Own Beds?:




For those schools who are based within a roughly 90 minute drive of the competition site, SNI has developed the Non-Hotel Team Package Plan. Those competing under this plan will receive all items listed above for the Package Plan itemized only without hotel accommodations. They will still receive all of the competition items listed above and they will still pay their share of the event costs. The cost for this is found on the local team map. Using this plan, no Instructors or parents are required to be included in this payment - only competing cadets.

QUESTION #18 - When Do We Find Out if We Are Accepted into the Fitness Nationals?:>


After registering for the Fitness Nationals event, your school will be notified immediately via email with a congratulations and welcome message. This is your confirmation that you are fully accepted. You will also see your name on the competing schools list in the coming days or a week later in the Spring. Generally, when you see the registration link, we are still accepting entries. We take this down when the event becomes full.

QUESTION #19 - So Walk Me Through The Timeline - We've Never Been Here Before>




After you register and are accepted into the event, every school will complete additional paperwork online to allow SNI to better plan their attendance. Everything now is done ON-LINE for convenience. Your MySchool website makes keeping track of money and paperwork simple. The items you will download in your school folder has a wealth of event information that walks you through the paperwork and finance requirements of the event. This makes organizing the trip much simpler and answers virtually every question ever asked about the NHSDTC!

In March, all attendees have financial deposits and paperwork required. When all of the teams send these items to SNI, in very later March teams then learn what hotels they have been placed within in and around Daytona Beach, Florida. Every hotel in use for the event is within a few miles of the venue (NOTE: All teams except those paying for the Event HQ Package MUST plan for ground transportation while in Daytona Beach as many of the hotels in use are simply too far to plan to walk to/from daily. City buses and cabs are available but pre-planning this aspect of your stay is essential!).

Then, in April, final payments are made and attendees are all set to attend, arriving at the event in early May.

Teams may arrive several days before the event, this is their call! We have event registration the day prior to your competition and then a final late registration the morning of the event (largely for local teams). At event registration, SNI will ensure all money & paperwork are in place, and competitors will receive their room form, discount coupons to area businesses, and their many Fitness Nationals Team Package Items. At this point, the teams are in and ready for the competition!

QUESTION #20 - Are Parents, Chaperones, Instructors, etc. Required to Attend Through the Team Package Plan?


Only Cadets and Unit Instructors are required to attend the event and stay through the Team Package Plan - this rule in non-changeable. Many other team followers including Bus Drivers, parents and other team followers elect to stay through the Team Package Plan but ARE NOT REQUIRED TO. They do this for several reasons, including:
Wishing to stay in a reasonably priced hotel on the same floor with the team
The ability to receive a collared, Nationals event shirt and other package items not sold and only given to those attending through the Team Package.
QUESTION #21 - We Want to Get a Ballpark Cost for the Trip -- What Should We Consider?


There are several factors that any school should consider when trying to estimate a cost to attend the Nationals. Several of the most important things to consider are: Transportation, Food, and the Team Package Costs.

Transportation: Teams traveling from any great distance must decide whether they will drive or fly. If the team decides to fly, teams should consider flying not only into Daytona Beach International Airport, but also into Orlando International Airport, Melbourne Regional and Jacksonville International Airport -- check your air fares. Teams that fly to the Nationals (even into Daytona Beach) must make arrangements for local transportation not only to and from the airport, but to an from the competition site which is between 1 and 7 miles from the oceanfront hotels used for the NHSDTC Team Package Plan. This is why most teams bus to the Nationals from as far away as Missouri, Louisiana, Texas and Nebraska.

Food: Meals are plentiful, varied and reasonably priced. As with any other beach resort town, we have more than our share of pizza an hamburger places! Also available are tons of family dinner chains, as well as cafeterias and all-you-can-eat restaurants. Most teams have found that you can comfortably feed your cadets for $12 per day, per person. Sports Network International provides to all teams numerous coupons for many different types of meals throughout the greater Daytona Beach area.

Team Package Plan: The price of the Team Package Plan, based on staying four-to-a-room, changes slightly every year but is kept at the lowest possible level. Three, two and one to a room prices are slightly higher, utilized primarily for instructors and other adult team followers. Not only does this price pay for the oceanfront hotel accommodations, but it also pays for the shirts, medallions, dog tags, team photos and other items given to each competitor, but more importantly pays for the beach rental, staffing, required insurance, the judges, trophies, etc. that are necessary to run a quality event.
Site updated CONSTANTLY by Justin Gates - Sports Network International