2019 INDUCTEE OF THE MILITARY DRILL HALL OF FAME
It seems improbable that someone who is still so young could make such impact within the military drill & ceremony community to rate inclusion within the National Military Drill Hall of Fame, and it certainly is. Mr. Matthew Wendling has become the youngest inductee ever to reach the hallowed walls of the this august group. "Matt" began his journey in Ohio in high school within Air Force JROTC where he drilled both as a team member and a soloist in armed exhibition. SMS Douglas Manley from Delaware County Ohio told me early on this was a young man to watch as he had drive, passion, talent and hubris - a lethal combination!
Within minutes of meeting him, you could see the passion for exactness and excellence even as a teenager. He wanted to know not only the rules but the reasons behind them. His inquisitive mind would serve him well going forward. After propelling his team and himself to top finishes at numerous drill & ceremony competition both locally and nationally in high school, Matt continued his work in college drilling with the Illinois State drill team. This began the journey that would propel Matt to the upper echelons of military drill history.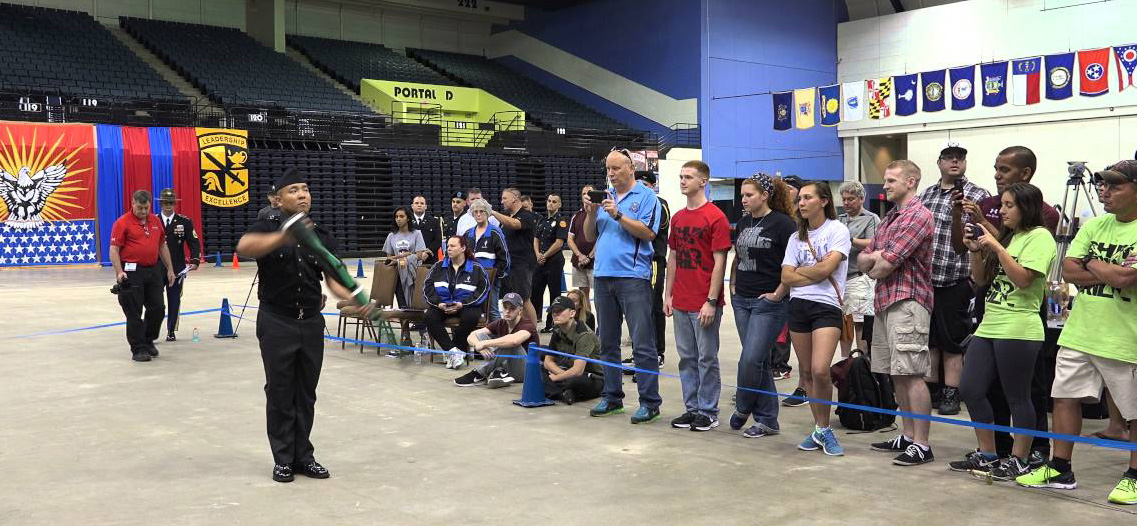 In 2012 fresh out of college, Matt took a teaching position that allowed him to coach at Ben Davis High School's MCJROTC program. A large school, the team was a shambles. Working with fellow drill HoF member 1stSgt. Chris Borghese, the team attending the Nationals and gained the highest overall score within the Challenge level ever put forth after just two years of work! In the years following, the storied Flour Bluff NJROTC armed drill team surged back to national prominence earning back-to-back National Championship titles in both 2013 and 2014 under the assistance of Matt Wendling. In 2015, following a relocation to Austin, he began coaching the Bedichek Middle School Junior Marines community based cadetting program. After winning a Middle School National Championship in the spring of 2015, these 12-14 year olds were taken to the biggest stage where they competed against high school students at the National High School Drill Team Championships. The Junior Marines performed with distinction earning top finishes in the highly competitive Squad and Platoon Exhibition Drill events against some of the program's top high school JROTC programs.
This excellence shone brightly in training but even moreso in performing where Matt continued his dominance capturing multiple World Drill Championship titles in his post-high school era against the finest, most accomplished drillers in the world. His performances showed innovation and a crispness that combined to leave judges applauding with their pencil.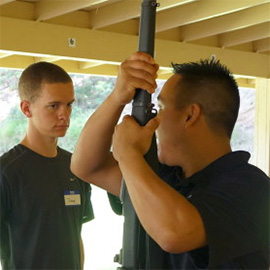 Matt continued to expand his drill excellence through others, working with dozens of schools personally in the last several years while also reaching HUNDREDS and HUNDREDS of schools over the years at the Nationals Drill Camp hosted annually at Texas A&M University in July. His work is seen in scores of teams who are top competitors at drill meets across the nation including the National HS Drill Team Championships through his efforts as a trainer and co-founders of training organization Drill-Team Dynamics Inc. which travels the country delivering targeted, on-site consulting services to JROTC and other paramilitary cadet programs seeking to improve their competitive drill team units. And now retired from competitive drill, Matt continues his love of drill through his executive work within both DTD, and now as a regional representative for Glendale Parade Store, the premier provider of uniform accessories and parade equipment, based in Austin, TX where he resides with his wonderful wife and accomplished unarmed driller Kirsten.
Few people can show this legacy, this variety, and this excellence in competition at multiple levels. Ladies and Gentlemen, please join me in welcoming Mr. Matthew Wending into the 2019 Class of the National Military Drill Hall of Fame.