2019 INDUCTEE OF THE MILITARY DRILL HALL OF FAME
MSG Larry Badia and the Patriot Pride and Patriot Guard Drill Teams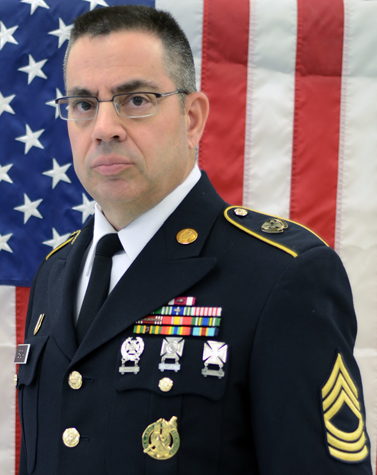 With over 20 years involved in JROTC, you simply can't speak about excellence and longevity in competition JROTC drill without talking about the Army JROTC program at Francis Lewis H.S. in Fresh Meadows, New York. And while many leaders at Francis Lewis over the years have played varying roles in the excellence on display annually within the drill pads, one name continues to not only stand the test of time, but continue to shine like a beacon displaying what is good about military drill & ceremony in all forms. This individual would be MSG Lawrence (Larry) Badia.
Few teams maintain a National reputation with more accolades than this program. And there is nobody involved in JROTC that works harder and devotes more time and energy to developing his cadets into something special on the drill floor than MSG Larry Badia, devoting countless hours annually to all things drill is just the start of his excellence.
MSG Badia is a student of drill and a teacher, never satisfied with the status quo. His military career did NOT prepare him to train anyone in military drill, undertaking basic training only. Yet it was this vacuum of detailed knowledge combined with an intense competitive fire that drove this amazing instructor to learn and perfect his craft. He doesn;t just read the drill manual, he voraciously devours the drill manual asking questions and gaining insight to this day. His attention and admiration for drill, almost a reverence to what it is and what it can do, displays in the teams he puts on the floor and has for decades. Always in contention for a National Championship and with more than a few trophies saying same in their trophy case back home, the Armed Division Patriot Guard drill team DOMINATES the floor and most every meet in all areas of drill, not just exhibition.
As one of the largest JROTC programs in the nation, it would be easy to say their powerful teams are simply a natural outgrowth from their size.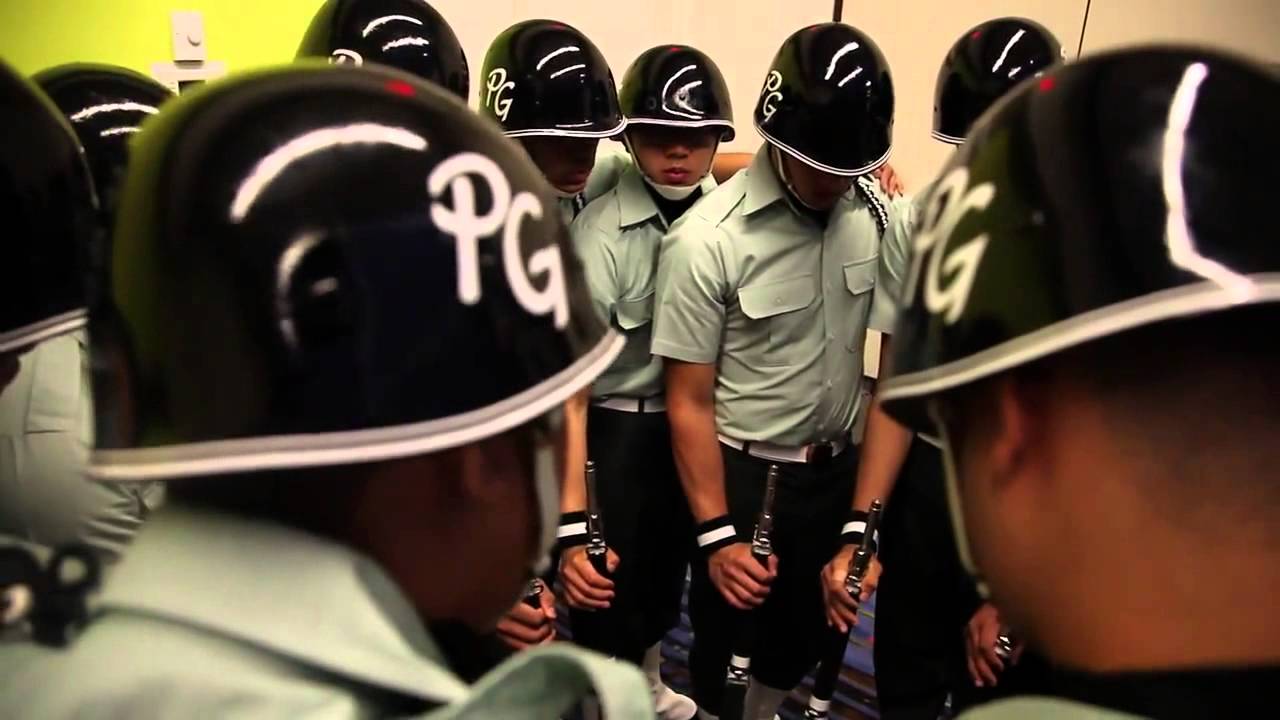 But this amazingly competitive academic-focus student body often leaves few members able to devote the time to excellence for competition drill. The school doesn't even have a FOOTBALL TEAM they are so focused on studies and academics. This presents many unique challenges yet the team finds a way almost urded forward to greatness by the spirit of this man. Thus makes the magic performed annually by the instructors at Francis Lewis H.S. Army JROTC more noteworthy and special.
The Unarmed Patriot Pride drill team is even MORE dominant in their competition divisions. Their trademark swinging gate "L" they form with a rigid precision during the Platoon Exhibition routine has become something impossible to duplicate. The dress, alignment, and cover combined with an unyielding precision makes those who would wish to try the same maneuver slink away in defeat. Done well by the originators, it is exceptional! Done poorly by others, and you have a interval and alignment mess that exposes poor copies like a bad Zerox machine! Their precision is unrelenting and bowls over judges who have never seen anything like their drill at any level ever before!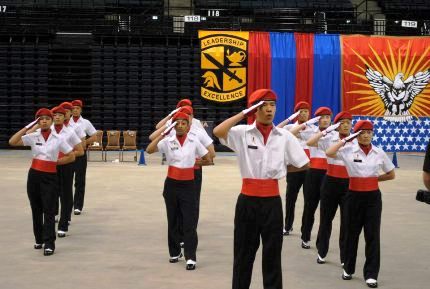 The Unarmed team is in many ways even MORE dominant and noteworthy, having numerous national championship titles and countless top overall finishes at the National H.S. Drill Team Championships as well. Their cadets are extremely approachable and have an easy demeanor about themselves. But put them in uniform and get them on the drill floor and they display an intensity and a preparedness in every drill event that makes them unstoppable. When they take the floor, you can often hear the building start to buzz and grow silent as they craft their magic as the showmanship begins! It is an overdue honor to have these two dominant drill & ceremony teams and drill legend MSG Larry Badia in the National Drill Hall of Fame.