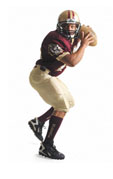 COSTS TO ATTEND THE EASTERN DIVISION NYFC
THE NYFC IS NOW MORE AFFORDABLE THAN EVER!
The NYFC is ALWAYS trying to keep the event as affordable as ever while keeping the event filled with special extras for your kids! All teams will book their own sleeping rooms. The only required costs paid by teams to attend the event are the NYFC Team Registration Fee, along with a low per participant Team Package Fee. With the help of the NYFC Housing Services in Daytona, getting quality rooms from hotels who WANT KIDS and sports groups in their properties at a reasonable price is so simple. You can even learn how to have your team registration fee refunded to your team after the event!

The NYFC now accepts
Visa & Mastercard
Contact your Trip Manager
for details on how & where!
TEAM REGISTRATION COSTS
The NYFC Team Registration Fee to attend the NYFC is just $200 if paid by September 30th. REMEMBER, GET YOUR STANDARD REGISTRATION FEE REFUNDED BACK TO YOUR TEAM IF YOU BRING TWO OR MORE TEAMS FROM YOUR OWN ORGANIZATION! For those teams who register late, the cost does increase by an additional $100 to be $300 total. We strongly encourage all teams to plan ahead and get the standard entry cost of just $200. Cheerleading squads competing in the NYFC Cheer Championships on event Saturday will pay a small NYCC $100 Team Registration Fee For those cheer squads who register late, the fee increases to be $150 total. This registration fee has remained virtually unchanged now for over 25 years! Both the NYFC & NYCC Team Registration fees are filled out and paid on-line through the effortless NYFC On-line Registration System. THIS IS THE ONLY PAYMENT THAT NEEDS TO BE MADE IMMEDIATELY WHEN YOU REGISTER.The Team Registration is a part of the NYFC MyTeam Website where you can make your Team package payments, and be able to fill out, submit and check on all required paperwork and finances. It will make your trip effortless and simple just as it should be!
TEAM PACKAGE FEES - PER PERSON COSTS
Each team coming to the NYFC competition (players, cheerleaders who plan to cheer on the game sidelines, game coaches, cheercoaches on the sidelines) participate in the NYFC competition as a part of a Team Package Plan. These participants attend and pay a per person fee. This fee covers the costs of the competition, while also allowing each person to receive treasured mementos specified below. By holding the event in this manner, we are able to obtain quality items, host a first-class competition, all for a price that is kept as low as possible while still paying for all of the event costs. Through this package, everyone pays their fair share of the expenses of the NYFC. This payment can be made anytime BUT MUST BE MADE BY THE LATE OCTOBER DEADLINE outlined within the Team Folder you will download upon registration into the event.
Listed below are the Team Package Plan items provided to standard attendees of the NYFC event. The grid below will make it easy for parents and others to know exactly what the team will be provided for every paying person contained on their rooming list:
THE NYFC IS HOLDING THE LINE ON PRICE INCREASES!
Sports Network International is proud to announce in combination with our suppliers, we are able to keep our event costs nearly unchanged for 10 years! We know that all teams are facing a tough economic climate and despite rising costs to the NYFC, we hope that keeping the costs down for the event we can better allow your team to enjoy their stay at the National Youth Football Championships in Daytona Beach, Florida.
TYPE OF ATTENDEE
CODES
WHAT THE TEAM RECEIVES FOR THAT ATTENDEE
NYFC FOOTBALL COACHES
participating in the event
CO
T-shirt / medallion / tm photo / patch / sideline pass
NYFC FOOTBALL PLAYERS
participating in the event
PL
T-shirt / medallion / tm photo / patch / game access
NYFC CHEERCOACHES
participating in the event
CH
T-shirt / medallion / tm photo / patch / sideline pass & cheer competition
NYFC CHEERLEADERS
participating in the event
CC
T-shirt / medallion / tm photo / patch / game access & cheer competition
OTHER ADULTS OR OLDER
NON-PARTICIPATING CHILDREN
attendees 13 & over
AD
Not required to pay through the Team Package Plan above
These individuals will need to obtain an Event Pass through their team to gain entry into football games, cheer competition, and the Awards Ceremony.
CHILDREN NOT PARTICIPATING IN THE EVENT IN ANY WAY
attendees 12 & under
none
Not required to pay ANYTHING
These individuals need NO PASS (non-participating children 12 & under gain entry into all NYFC venues with a pass holding adult at no charge).
Are you a
Local Central Florida Team?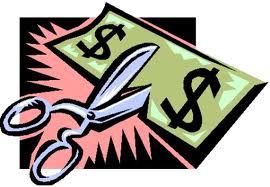 CONTACT SNI FOR
AVAILABLE DISCOUNTS

The cost for all football players & coaches to participate within the NYFC competition is just $55.00 per person. For cheerleaders wishing to be part of the event (whether they compete or not, if they wish to go onto the field and perform and/or compete), the cost is a reduced $25 per cheerleader and cheer coach For this cost, each participating individual will receive the items listed above and of course, will allow their participation within the NYFC competition.

Cheerleaders paying through the team package will be considered part of the event and will be able to both cheer on the sidelines of the fields AND cheer at halftime of the football game. Should they choose to enter the NYFC Cheer Championships competition, they would pay the small registration fee as well.
Stay in Daytona area at a DEEP DISCOUNT!
CLICK the IMAGE
Eastern Division NYFC groups are welcome to get their own hotel rooms anywhere they choose. However, SNI has gone to great lengths to inspect and contract numerous hotel room blocks for the upcoming NYFC Eastern Championships. Blocking rooms for over 4,000 people gives SNI a huge ability to extract great prices from the hotels! These hotels are acquired under the NYFC Housing Services and will provide all of your players, cheerleaders, coaches and parents a wonderful stay. Their rates, amenities and basic contact information and location are included on this link. The Housing Information is a part of the overall Eastern Division Travel Homepage. We encourage you to look through this site completely to see if we can help in making your NYFC trip less expensive and more enjoyable!
Every hotel listed welcomes our youth/family groups and offer tremendous value to all of our guests. Various hotel styles, locations, and price ranges are available but all will provide an excellence and trouble-free stay for your team.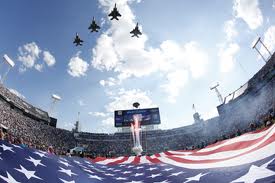 The rates and availability of rooms through the NYFC Housing Service are so appealing, we have been told that we are getting groups not attending the NYFC that are now booking rooms! While there is currently no regulation on NYFC attendance to use these room blocks, the number of attendees looking to grab these discounted rooms may EXCEED the number of available hotel rooms. Because of this, SNI is currently working hard to obtain even more quality rooms at discounted prices - so CHECK BACK OFTEN!
When you look carefully at the total costs for what you pay, combined with the NYFC Housing Services Registration Fee refund, SNI is setting the standard in making the finest youth football event the most affordable as well!